Dr. David Redd is a board-certified General Surgeon with 30 years of clinical experience. He graduated from the University of Tennessee Center for the Health Sciences with his medical degree in 1987, completed his residency at Carraway Methodist Medical Center in Birmingham, Alabama in 1992. He is a fellow in the American College of Surgeons.
After years of surgery, Dr. Redd decided to continue on in a way that would help return healthcare to it's patient-centered roots. He was frustrated by long wait times, no transparency and inflated prices for procedures, and declining quality of care. By establishing QuikSurg, a cash-based minor surgical clinic, those problems are solved.
This is the way healthcare should be done!

| PROCEDURE | SIMPLE | INTERMEDIATE | COMPLEX |
| --- | --- | --- | --- |
| Skin Tag Removal | — | $150 | $200 |
| Laceration Repair (Stitches Placed) | $250 | $300 | $350 |
| Repair Torn Ear Lobes | $350 | $350 | $500 |
| Excision of Moles | $150 | $250 | $300 |
| Incision and Drainage of Abscess | $200 | $250 | $300 |
| Lipoma Excision (Benign Fatty Tumor) | $200 | $350 | $500 |
| Wart Removal/Destruction | $150 | $200 | — |
| Sebaceous Cyst Excision | — | $200 | $300 |
| Toenail Removal (Ingrown) | — | $250 | — |
| Foreign Body Removal (Splinters, etc.) | $150 | $200 | — |
| Excision of Skin Cancers | $200 | $250 | — |
*Note: QuikSurg will see patients 18 years and older.
Prices are subject to change based on the surgeon's discretion given to size, severity, and the number of lesions present.
The price will be quoted by the doctor during the (free) consultation. The prices above include all follow-up (suture removal, wound checks, etc.). For any services rendered after 6pm EST, there will be an additional $100 fee charged to the patient.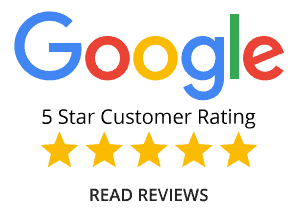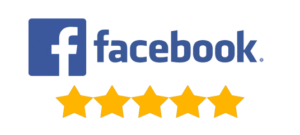 Had a kidney stone and an accompanying infection. I needed help fast. I got the treatment I needed and it was quick and professional. the staff was kind and friendly and the location was easy to get to. I highly recommend QuikSurg's new QuikCare services. They are a step above the rest
I called yesterday to inquire about an appointment and was able to see Dr. Redd right away. He removed a small cyst and I was in and out in a snap. The procedure was quick and painless and he and his nurse were informative and delightful! As a RN for 36 years, highly recommend this service for minor surgery.
Very fast and excellent work. Cant beat the price either.
Frequently Asked Questions

Acute illnesses, sports injuries, health maintenance & IV hydration therapy
Awilda (Willie) LaBonne is a physician assistant with over 20 years of medical experience including emergency, internal and integrative medicine. Her philosophy is that great health and vitality and can be attained given the right conditions. She loves to help patients formulate the right plan to attain those right conditions for the enjoyment of their lives.
She specializes in high performance living, is also a US Army Veteran, and speaks fluent Spanish. Willie holds a Doctorate in Business degree with emphasis in Healthcare Management and Leadership. She lives in Chattanooga with her husband and son, and enjoys hiking, reading and cooking.
Office Visits

School/Work/Sports Physicals

MIC/B12/Glutathione Injections

Rapid Flu Test

Rapid Strep Test

And more!
Chronic and acute conditions

Dehydration

Cold and flu

Athletic performance and recovery

Sinusitis and bronchitis

And more!
*Note: QuikCare will see patients 18 months and older.
Please call for pricing. For any services rendered after 6pm EST, there will be an additional $100 fee charged to the patient.
The Question: "Dr. Redd, I have heard you say that you believe that there is a way that healthcare should be done. What do you mean?" The Answer: The reason that we started QuikSurg was that we believed healthcare had become completely distorted. I have spent the last 30 years in the [...]
I have 3 friends from my college days and we have all remained close friends since those days more than 40 years ago. I doubt that many people could make that statement. It is the exception and not the rule to have friends like that. The other days I was laughing [...]
So what do you do if you are a brand new business that struggles with "new concept syndrome"? I just made that syndrome up but I honestly think there is such a diagnosis for new businesses that have tried to start something new. Several months back, we set up a [...]