Dr. David Redd is a board-certified General Surgeon with 30 years of clinical experience. He graduated from the University of Tennessee Center for the Health Sciences with his medical degree in 1987, completed his residency at Carraway Methodist Medical Center in Birmingham, Alabama in 1992. He is a fellow in the American College of Surgeons.
After years of surgery, Dr. Redd decided to continue on in a way that would help return healthcare to it's patient-centered roots. He was frustrated by long wait times, no transparency and inflated prices for procedures, and declining quality of care. By establishing QuikSurg, a cash-based minor surgical clinic, those problems are solved.
This is the way healthcare should be done!

| PROCEDURE | SIMPLE | INTERMEDIATE | COMPLEX |
| --- | --- | --- | --- |
| Skin Tag Removal | — | $150 | $200 |
| Laceration Repair (Stitches Placed) | $250 | $300 | $350 |
| Repair Torn Ear Lobes | $350 | $350 | $500 |
| Excision of Moles | $150 | $250 | $300 |
| Incision and Drainage of Abscess | $200 | $250 | $300 |
| Lipoma Excision (Benign Fatty Tumor) | $500 | $750 | $1,000 |
| Wart Removal/Destruction | $150 | $200 | — |
| Sebaceous Cyst Excision | — | $200 | $300 |
| Toenail Removal (Ingrown) | — | $250 | — |
| Foreign Body Removal (Splinters, etc.) | $150 | $200 | — |
| Excision of Skin Cancers | $200 | $250 | — |
*Note: QuikSurg will see patients 14 years and older.
Prices are subject to change based on the surgeon's discretion given to size, severity, and the number of lesions present.
The price will be quoted by the doctor during the (free) consultation. The prices above include all follow-up (suture removal, wound checks, etc.). For any services rendered after 6pm EST, there will be an additional $100 fee charged to the patient.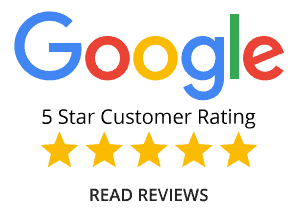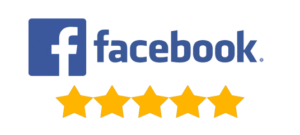 Great service at an AWESOME Price!
Had a lesion on my leg. With my history of melanoma, I wanted to get it removed. After consulting with Dr. Redd, he agreed. The staff made me comfortable and the procedure was done with no pain whatsoever. Within an hour I was back in my office. Thank you Dr. Redd and your entire staff. Don't sit in a doctors office or emergency room for hours with a room full of sick people! Let these professionals take care of you!!!
Excellent Medical Team! They all are professionals and skilled on setting the doctor-patient connection. The relationship is rapidly built on trust. They work with lifestyle, behaviors & nutrition or exercise before resorting to procedures or medication. Willie LaBonne is an awesome PCP. All the staff is very personable. I'm so happy we have this Medical Center for my husband's health care.
Frequently Asked Questions

Acute illnesses, sports injuries, health maintenance & IV hydration therapy
Awilda (Willie) LaBonne is a physician assistant with over 20 years of medical experience including emergency, internal and integrative medicine. Her philosophy is that great health and vitality and can be attained given the right conditions. She loves to help patients formulate the right plan to attain those right conditions for the enjoyment of their lives.
She specializes in high performance living, is also a US Army Veteran, and speaks fluent Spanish. Willie holds a Doctorate in Business degree with emphasis in Healthcare Management and Leadership. She lives in Chattanooga with her husband and son, and enjoys hiking, reading and cooking.
Office Visits

School/Work/Sports Physicals

MIC/B12/Glutathione Injections

Rapid Flu Test

Rapid Strep Test

And more!
Chronic and acute conditions

Dehydration

Cold and flu

Athletic performance and recovery

Sinusitis and bronchitis

And more!
*Note: QuikCare will see patients 18 months and older.
Please call for pricing. For any services rendered after 6pm EST, there will be an additional $100 fee charged to the patient.
So just yesterday I was talking to a guy who just opened a new plumbing business. His "hook" is that when you call for plumbing services, he can guarantee that he will have a plumber at your house within 90 minutes of that phone call. Wow! That is great, huh? [...]
In my last blog, I talked about lipomas and what they are. These "fatty tumors" are usually solitary and usually not dangerous (not cancer). So what should be done about them? If you have what you think is a lipoma, it would be a good idea to see a doctor [...]
Whenever I'm given the chance to tell people what I do, I invariably get to the part where I list the procedures done at QuikSurg. Most, of course, are easily understood... I remove skin tags, warts, toenails. I repair cuts and ear lobes. I excise skin cancers, moles, epidermal cysts, [...]