J

ust what you need when you need it!
You ought to expect the same service from medical providers as you demand in other areas of your life.
Nobody likes getting caught up in the commotion of  medical bureaucracy when all you need is one simple procedure.
That's why, at QuikSurg, we cut to the chase. We get you in, take care of the nuisance, and get you on your way with a cost that will leave you asking, "that's it?!"
We aim to delight you with our difference.
Quality of Care.
A board-certified surgeon performs your surgery.
Transparency.
You get our straight-forward, no-nonsense pricing. Know exactly what you'll pay before the procedure.
Respect Your Time.
We never book more than one patient at a time. You'll be seen within 5 minutes of your appointment time.
Empathic Approach.
We promise to treat you precisely how we want to be treated ourselves.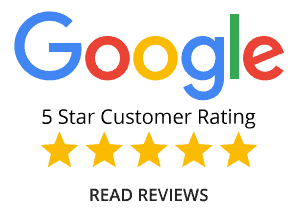 B.S. in BioChemistry
California Polytechnic State University
M.D. University of Tennessee
Center for the Health Sciences
Residency, Carraway Methodist Medical Center
After 30 years of surgery, Dr. Redd decided to continue on in a way that would help return health care to its patient-centered roots.
STEP 1

Call us or schedule your procedure online. A real person will answer the phone!
STEP 2

Come in, see a board-certified surgeon, and ask all the questions you want.
If we can help you, we will do the procedure and get you to your next appointment on time.

| PROCEDURE | SIMPLE | INTERMEDIATE | COMPLEX |
| --- | --- | --- | --- |
| Skin Tag Removal | — | $150 | $200 |
| Laceration Repair (Stitches Placed) | $250 | $300 | $350 |
| Repair Torn Ear Lobes | $350 | $350 | $500 |
| Excision of Moles | $150 | $250 | $300 |
| Incision and Drainage of Abscess | $200 | $250 | $300 |
| Lipoma Excision (Benign Fatty Tumor) | $500 | $750 | $1,000 |
| Wart Removal/Destruction | $150 | $200 | — |
| Sebaceous Cyst Excision | — | $200 | $300 |
| Toenail Removal (Ingrown) | — | $250 | — |
| Foreign Body Removal (Splinters, etc.) | $150 | $200 | — |
| Excision of Skin Cancers | $200 | $250 | — |
*Note: QuikSurg will see patients 14 years and older.
Prices are subject to change based on the surgeon's discretion given to size, severity, and the number of lesions present.
The price will be quoted by the doctor during the (free) consultation. The prices above include all follow-up (suture removal, wound checks, etc.). For any services rendered after 5pm EST, there will be an additional $100 fee charged to the patient.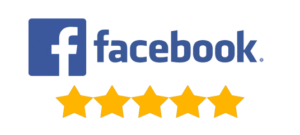 Quick fast and friendly service. I just left from there. It was an awesome experience. I called to ask about estimated pricing and how soon they could see me. The lady said come on in. I come in, was in a room within 5 min. Doctor come in to look, gave me a price and I said lets do it. He was done removing 3 moles within 30m. Talked you through everything. It was painless. I walked in at around 9:40. I was walking out around 10:20 mole free!!! Highly recommend them!
I travelled all the way from Peoria, Arizona to have Dr. Redd remove two lipomas I've had since 2002. He removed the lipomas and several moles for an unbelievable price, considering what current surgical procedures cost. Total professional and super nice guy and staff. Thank You Quick Surg!
Dr Redd and Willie are fantastic! They have taken excellent care of my friends and me in a quick, compassionate, professional and caring way. I would highly recommend them for both minor surgical or emergency care. If I could give them more than a 5 star rating, I would!
Frequently Asked Questions

Call us to learn more about our acute illness treatment, sports injuries, health maintenance & IV hydration therapy.