Dr. David Redd is a board-certified General Surgeon with 30 years of clinical experience. He graduated from the University of Tennessee Center for the Health Sciences with his medical degree in 1987, completed his residency at Carraway Methodist Medical Center in Birmingham, Alabama in 1992. He is a fellow in the American College of Surgeons.
After years of surgery, Dr. Redd decided to continue on in a way that would help return healthcare to it's patient-centered roots. He was frustrated by long wait times, no transparency and inflated prices for procedures, and declining quality of care. By establishing QuikSurg, a cash-based minor surgical clinic, those problems are solved.
This is the way healthcare should be done!

| PROCEDURE | SIMPLE | INTERMEDIATE | COMPLEX |
| --- | --- | --- | --- |
| Skin Tag Removal | — | $150 | $200 |
| Laceration Repair (Stitches Placed) | $250 | $300 | $350 |
| Repair Torn Ear Lobes | $350 | $350 | $500 |
| Excision of Moles | $150 | $250 | $300 |
| Incision and Drainage of Abscess | $200 | $250 | $300 |
| Lipoma Excision (Benign Fatty Tumor) | $200 | $350 | $500 |
| Wart Removal/Destruction | $150 | $200 | — |
| Sebaceous Cyst Excision | — | $200 | $300 |
| Toenail Removal (Ingrown) | — | $250 | — |
| Foreign Body Removal (Splinters, etc.) | $150 | $200 | — |
| Excision of Skin Cancers | $200 | $250 | — |
*Note: Prices are subject to change based on the surgeon's discretion given to size, severity, and the number of lesions present.
The price will be quoted by the doctor during the (free) consultation. The prices above include all follow-up (suture removal, wound checks, etc.). For any services rendered after 6pm EST, there will be an additional $100 fee charged to the patient.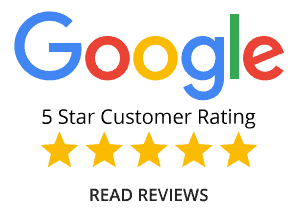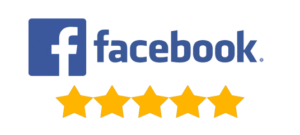 We had a wonderful experience with Dr. Redd's office for a torn ear lobe. We were able to schedule our consultation online for the very same day, and after our consultation and speaking with the surgeon himself, we scheduled my daughter's surgery for the very next day. The cost was reasonable and all-inclusive for one price with no insurance hassle; the surgeon did an outstanding job and was consistently checking to confirm that there was no discomfort, and his office staff gave us excellent post-surgery instructions with a number to call if we had any questions. All in all, this was a wonderful experience, and we highly recommend!
Quick Surg is the beat experience I have ever had at any medical facility. Dr Redd is very attentive and knowledable and really focuses on what you actually need to get better offering you at home practices as well as great treatment in his office. I never had to wait for my appointment and they always worked with my schedule and the best part is they are so reasonably priced you will be schocked. Dr Redd and his wife are offering their great services and experience mainly as a value to the community, and you will be very happy with them!
Healthcare at it's perfection. No wait, great doctor and staff, no insurance hassle. What a great idea, and I highly recommend them!
Frequently Asked Questions
Note: I normally write these blogs to point you the way to QuikSurg, my unique minor surgery clinic in Chattanooga, Tennessee but today I write this one for the sheer joy of a great story. Sure, there is a connection, but it seems obvious so I will just leave you [...]
I can still remember how I felt when I learned about the system that my college used to register for classes. It was entirely fair and equitable to all students. I didn't disagree with it but it was never going to work for me. Allow me to explain... This was [...]
The pictures are 2 sebaceous cysts: on the left is an uninfected cyst and on the right is an infected sebaceous cyst. The only difference between the two is the presence of infection and that means (at least in this case) that the infected cyst now has an abscess associated [...]